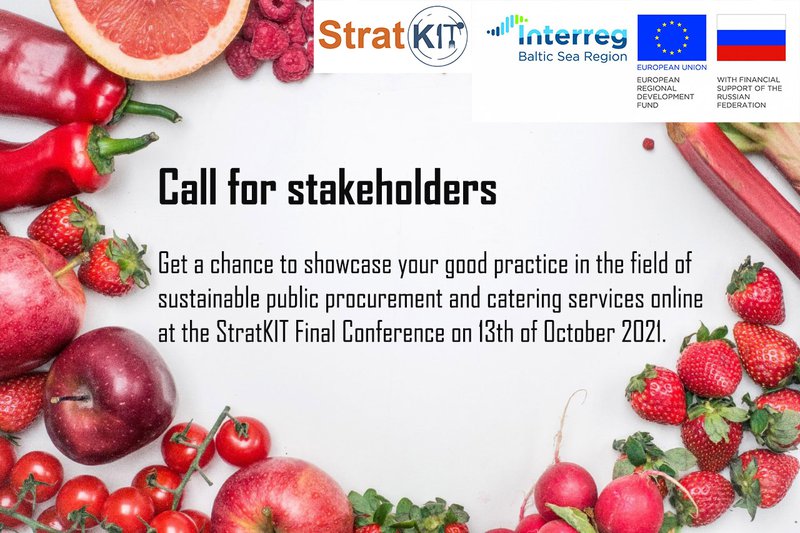 Dear stakeholder in sustainable public procurement,
As part of the StratKIT Final Conference which will be held on the 13th of October 2021 (save the date!), you have the extraordinary opportunity to showcase your good practice in the field of sustainable public procurement and catering on our digital conference platform.
Your showcase will be displayed for all participants at the final conference and serves as inspiration for other procurers and policymakers to follow.
Please use the link below to submit your showcase proposal. The deadline for submission is the 15th of September 2021.
Background: StratKIT is an Interreg BSR Project (2019-2021) that joins together 13 partners and 10 associated organisations across the Baltic Sea Region. The Final Conference event summarises the project's results, launches the Sustainability Toolkit and looks into the future aspects of a sustainable public meal.
For questions, please contact
Kasper Hamle, KH@centraldenmark.eu
Central Denmark EU Office