Imprint
agrathaer GmbH
Eberswalder Strasse 84
D-15374 Müncheberg
Tel.: +49 (0)33432 82 141
Fax: +49 (0)33432 82 198
E-Mail: info[at]agrathaer.de
Contact person for this platform:
Henrike Perner; henrike.perner[at]agrathaer.de
Copyright
The texts, photos, graphics and the software used are protected by copyright:
Copyright © agrathaer. ALL RIGHTS RESERVED. Downloading and storing on data media, placing on private or foreign websites, provision for public access or any other form of duplication, editing, distribution or public communication of the materials or information available on this platform are permitted only within the narrow limits of copyright law, or with the prior written consent of agrathaer.
Liability
According to a judgment of the District Court of Hamburg (file number: 313 O 85/98) of 12 May 1998, whoever publicises a link shall potentially bear joint responsibility for the content of the linked pages. This can only be prevented by explicitly dissociating oneself from the contents concerned. We hereby expressly dissociate ourselves from all the contents of the linked websites and claim no responsibility for their content.
This declaration applies to all the links on this platform.
Translation
Each partner (see partner's list) is responsible for the translated version of the website content in the national language.
Web design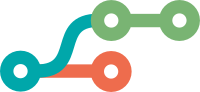 Web: https://ctrl.alt.coop
Telefon: +49 30 814 584 27 - 0
E-Mail: kontakt@ctrl.alt.coop